Books
There are no required books to purchase in this course. Required and optional readings will come from free online sources, especially including:
Python: Thonny
We'll write most of our Python code in Thonny. Thonny is a simple integrated development environment (IDE): a place to write, run, and troubleshoot code. It can be installed on Windows, Mac and Linux. Please see the Thonny website for installation instructions. Thonny comes bundled with Python version 3.7, which is the version that we will use throughout CSCI 0145.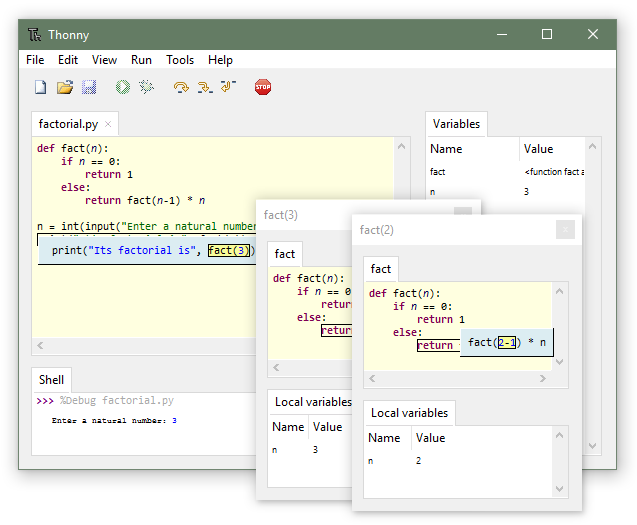 The Thonny IDE.
You may already be familiar with a different IDE, and may prefer it to Thonny. While you are welcome to use your IDE of choice on your own time, we expect you to use Thonny during class time and when working with partners on labs. This is to ensure that we don't have to spend precious group time with one partner getting used to another partner's IDE.
Collaborative Python: replit
We'll have regular group assignments that will ask you to collaborate on coding projects. In general, the expectation is that only one person will be coding at a time. However, in order to ensure that you don't need to do things like swap laptops when it comes time to change roles, we'll complete these assignments in an online collaborative coding environment called replit. You'll sign up for our CSCI 0145 team on replit using an invite link posted in Canvas. You'll then be able to work with partners on guided discovery and lab assignments in the replit interface. It's a bit more complex than Thonny, but has the same core functionality.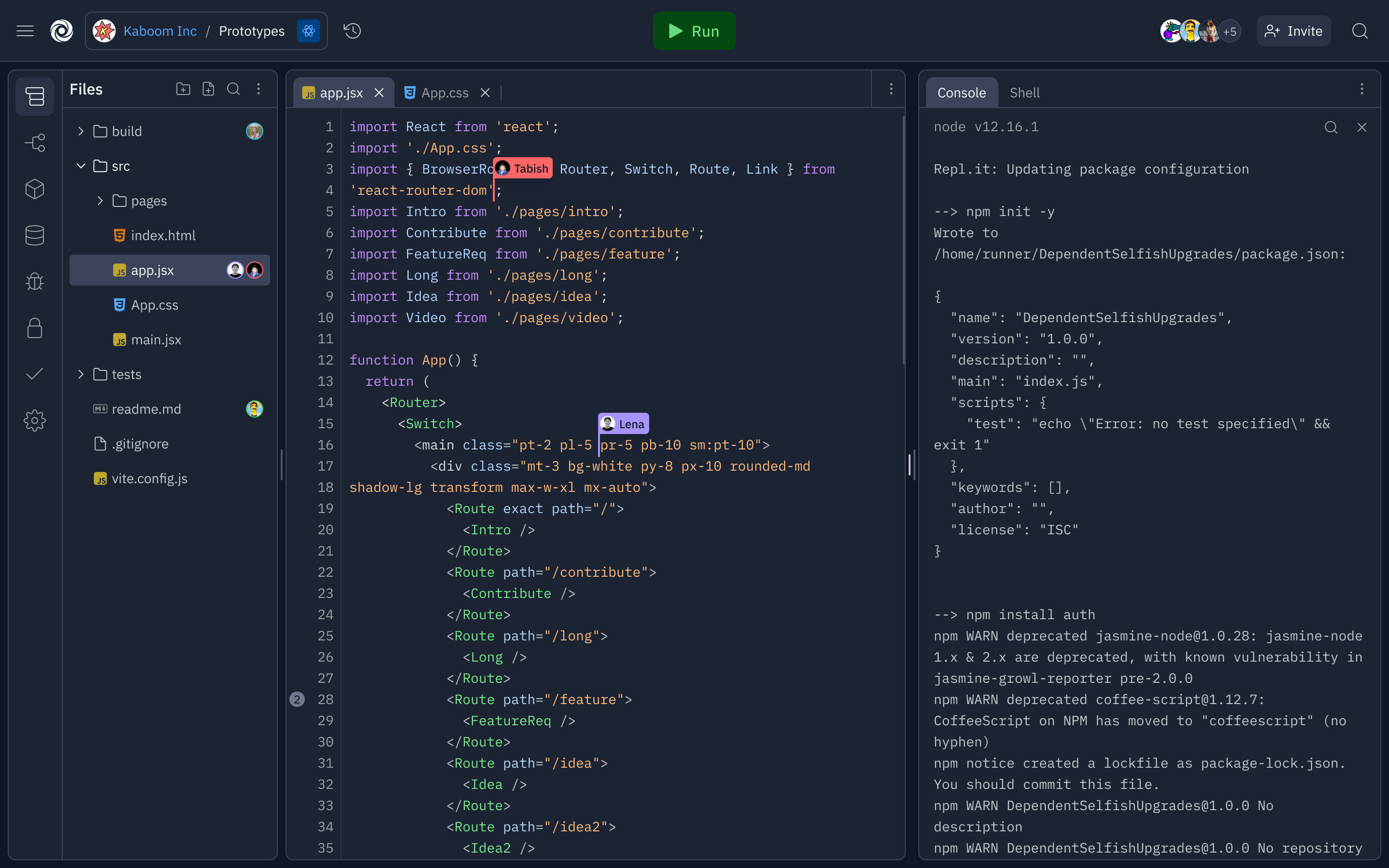 The replit online IDE.
Help Forum: Campuswire
We will use Campuswire as a question-and-answer forum related to course content. You'll join Campuswire by clicking on a link provided on Canvas. A few basic policies: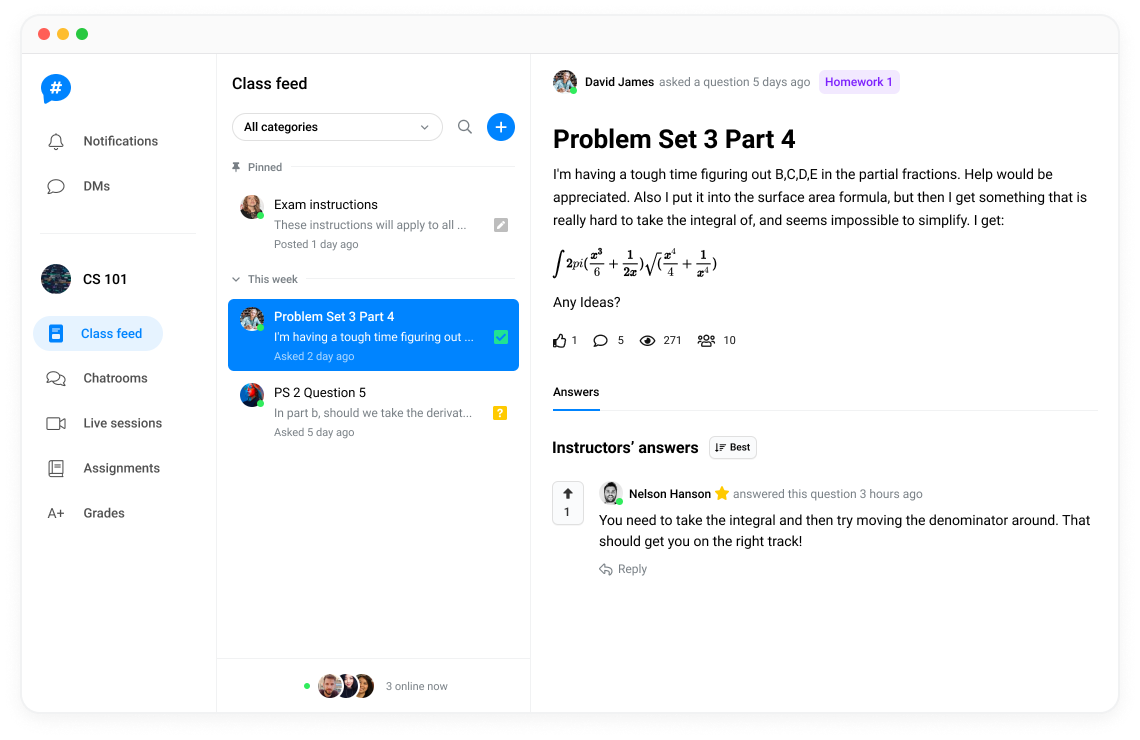 Campuswire, our Q&A forum.
Questions should usually be posted publicly. I reserve the right to make private questions public.
Please ask questions using your name (i.e. not anonymously). Use of names helps us establish a healthy and respectful learning community.
Before posting your question, please follow the steps outlined in Asking for Help.
Conceptual questions are always fine.
Code that is directly related to lab or homework solutions should never be posted on Campuswire.
If you are having trouble with code in a lab or homework assignment, you should create a minimal reproducible example of your issue. A minimal reproducible example is sometimes called a reprex.
Campuswire isn't here just for me to help you – it's also for you to help each other. Both excellent, thoughtful questions and
Assignments: Gradescope and Canvas
Gradescope is one of the places in which you'll submit graded assignments for this course. Most assignments, including homework assignments, labs, and guided discovery activities will be submitted to Gradescope. Homework assignments and labs will be assessed for correctness, while guided discovery activities will simply be assessed for completion.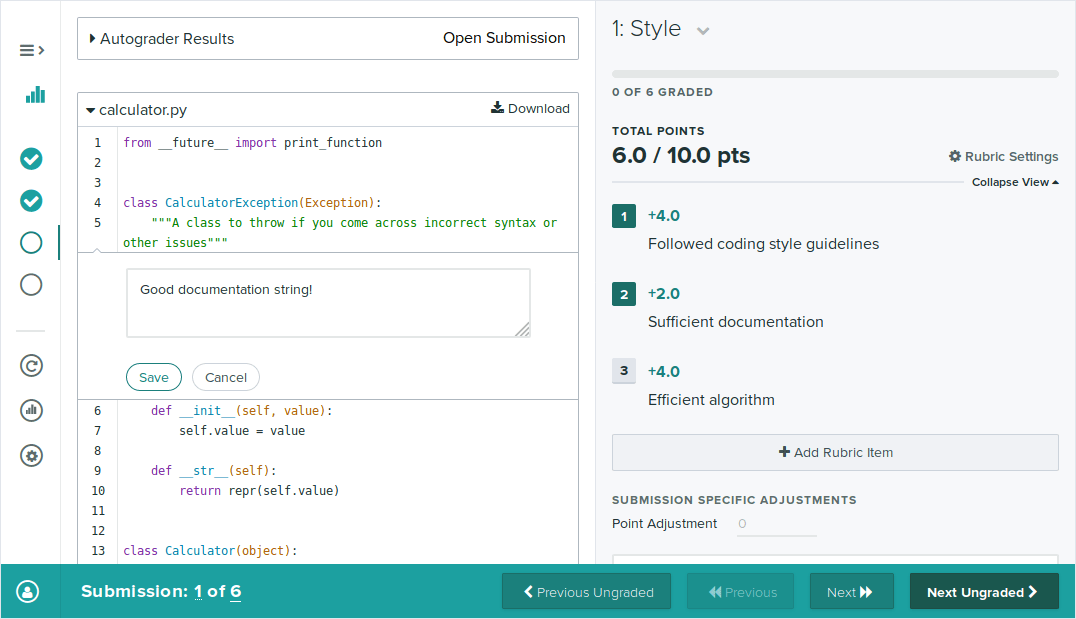 Gradescope, our primary tool for submitting graded work.
We'll also submit some assignments through Canvas. Canvas is also where we'll keep things like lecture recordings, grades, and other non-public content.


© Philip Claude Caplan, Andrea Vaccari, and Phil Chodrow, 2022